Single Serve Cakes
Easily make individual size cakes with the help our durable Non-Stick Reynolds Wrap.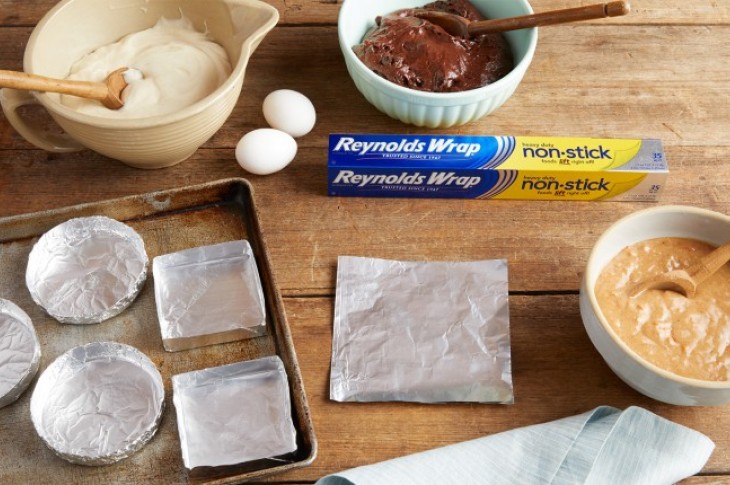 Step 1
Start with a 12" inch sheet of Non-Stick Reynolds Wrap and fold in half.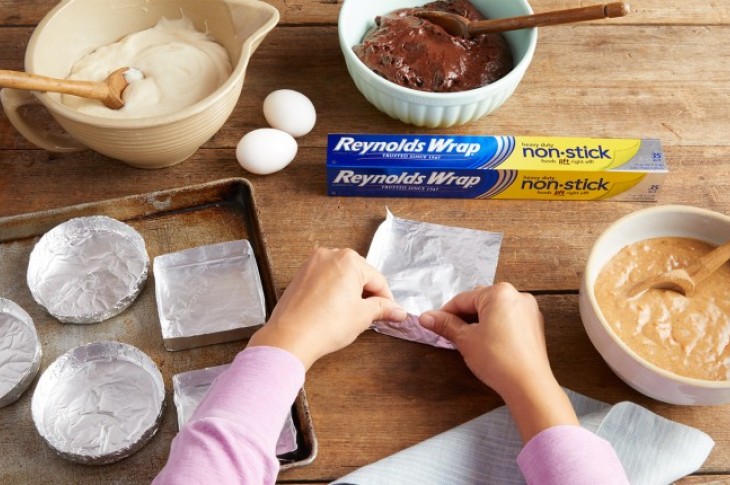 Step 2
Mold Reynolds Wrap square into individual cake pans, making sure the Non-Stick side is facing up. The Non-Stick side is the one where you can read "Non-Stick" in the embossed foil. If these words look backwards, flip your sheet of foil over.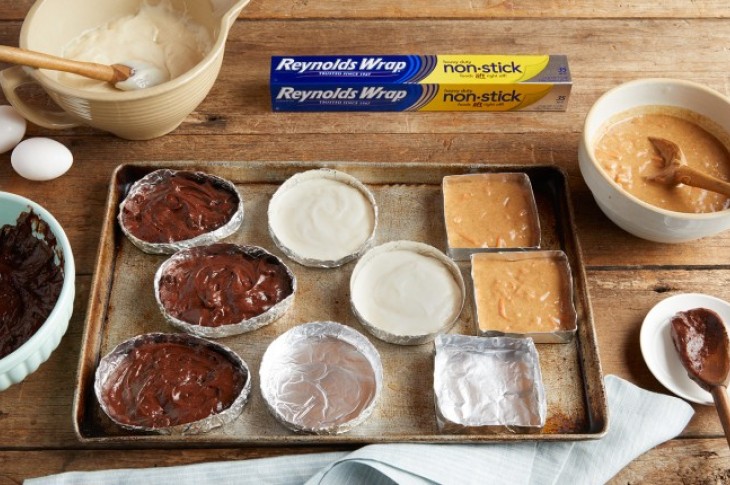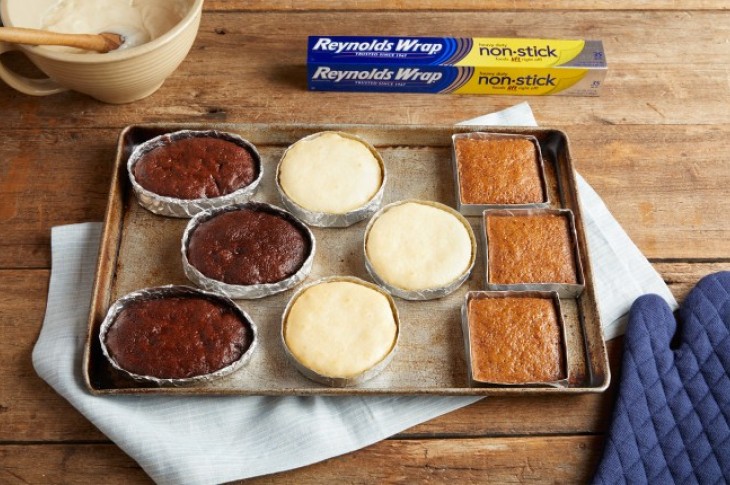 Step 4
Remove from oven and let cool completely. Remove the foil liner and decorate!
Quick Tip:

Use a solid object to help shape the foil mold. For example, use a mini bowl, plate or small serving platter.