Smoking a Brisket on a Gas Grill
With these handy hacks, a roll of Heavy Duty Reynolds Wrap and a gas grill, you'll be an at-home Pitmaster in no time!
HOW TO SMOKE A BRISKET ON A GAS GRILL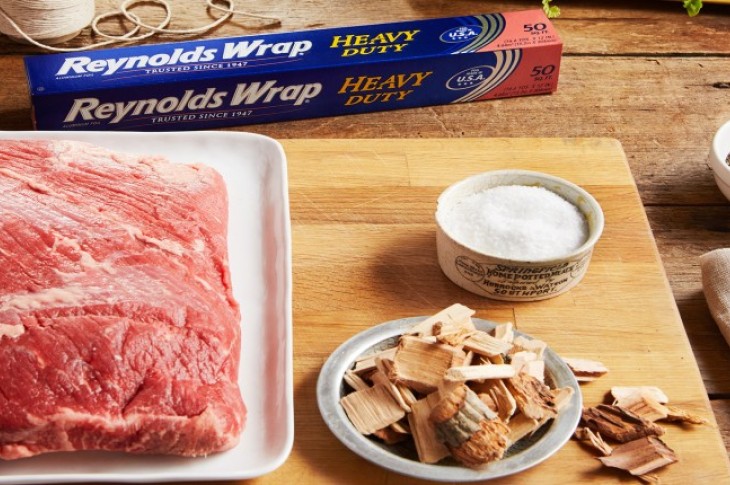 Step 1
Season brisket heavily with black pepper and kosher salt. Set to the side.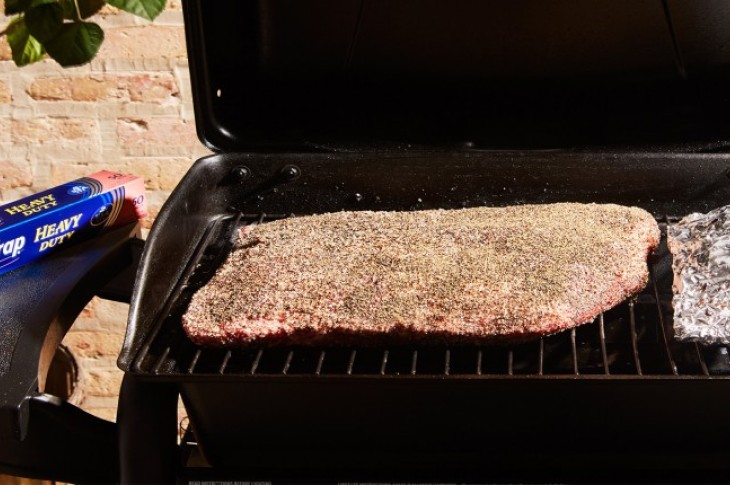 Step 3
Place brisket and foil smoker packet on grill.

Smoke on low for two hours.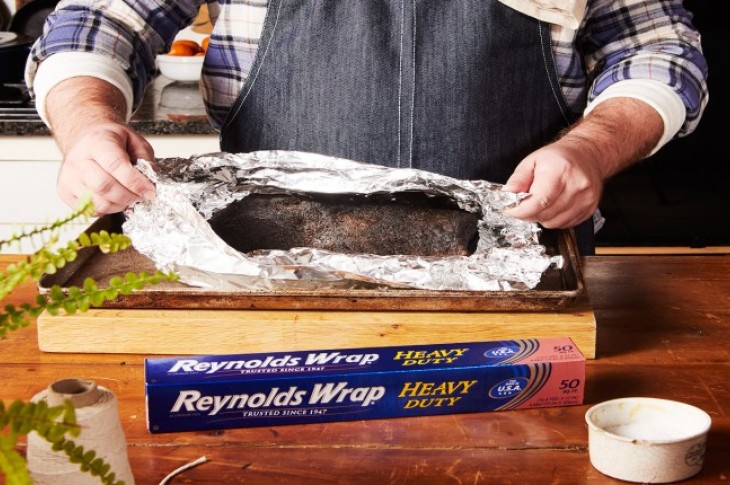 Step 4
Remove brisket from grill and wrap completely in Heavy-Duty Reynolds Wrap. Place brisket on baking sheet and finish cooking in 250 degree oven until brisket reaches 190 degrees.
Remove from oven, let sit for 30 minutes and enjoy!