How to Cook Turkey in an Oven Bag
Whether it's your first time cooking Thanksgiving dinner or you're a seasoned pro, the turkey is the centerpiece of the table, so it's important that it comes out perfect!
HOW TO COOK TURKEY IN AN OVEN BAG
Cooking your Thanksgiving turkey in a Reynolds® Turkey Oven Bag is a great way to ensure your turkey will stay moist and succulent, while turning out deliciously browned. The best part: all the delicious juices stay in the Oven Bag, so you won't even need to scrub the roasting pan with these easy steps.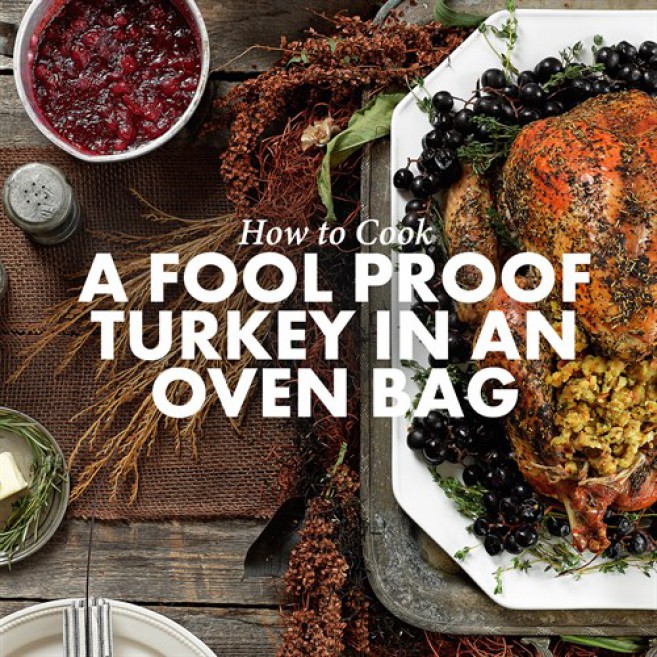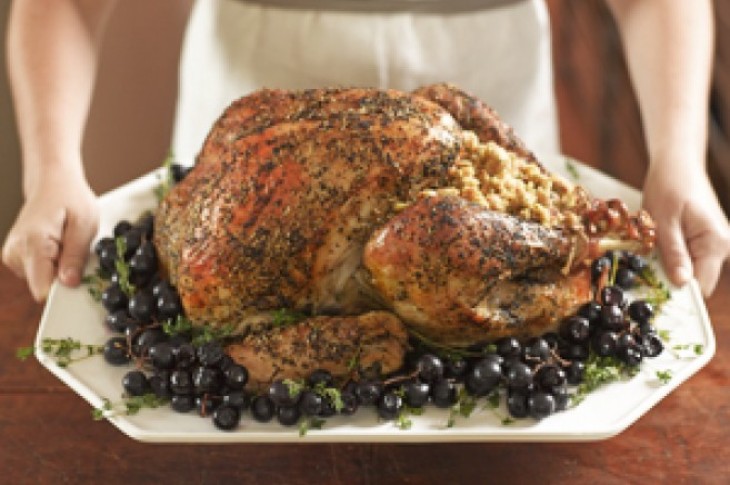 STEP 1
Preheat your oven to 350 degrees.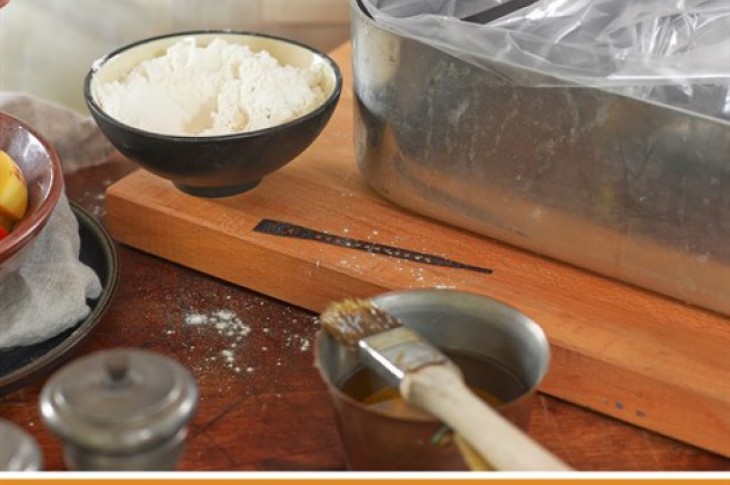 STEP 2
Place a Turkey Oven Bag into a large roasting pan that is at least two inches deep. Sprinkle one tablespoon of flour into the bag, and shake to distribute. Then add sliced vegetables depending on the recipe. Turn down the ends of the bag several times to help hold it open while you place the turkey inside.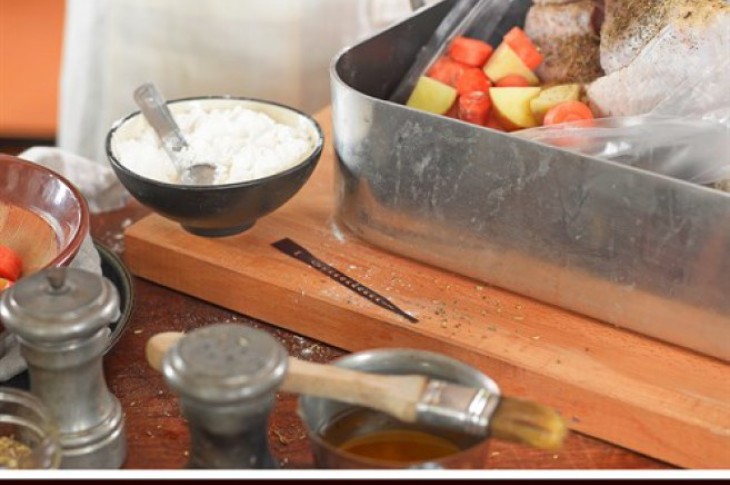 STEP 3
Remove the neck and giblets from the turkey. Then rinse, and pat dry. If you like to stuff your turkey, place stuffing into cavity. Be careful not to overstuff.
Brush the turkey with oil or melted butter, and season as desired. (Not sure what to use for seasoning? Try this herb roasted turkey recipe). Place turkey in the Oven Bag, atop sliced vegetables.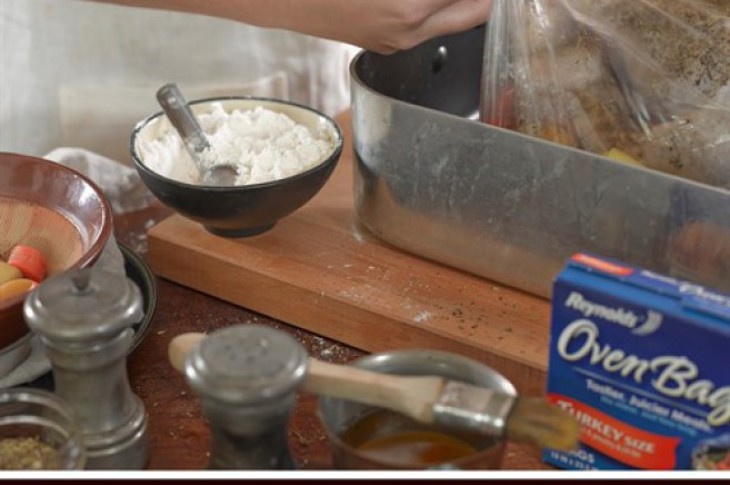 STEP 4
Close the bag with the nylon tie that is found within the Turkey Oven Bag carton. It's usually folded inside the cooking chart.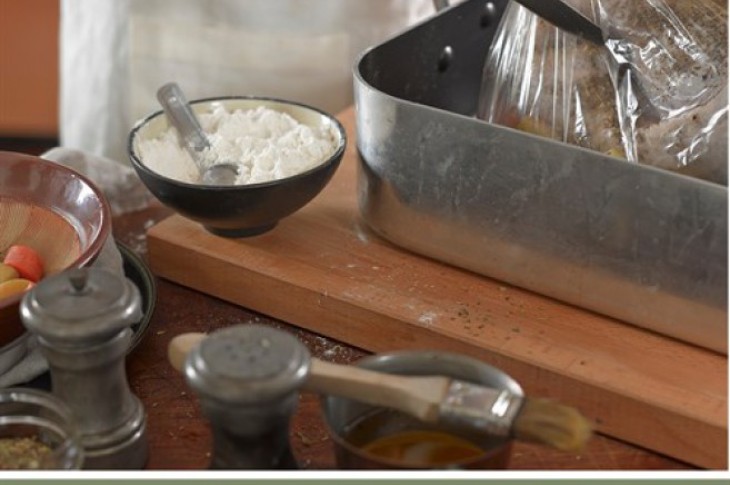 STEP 5
Make 6 half-inch slits in the top of the bag, to allow steam to escape as the turkey cooks. Tuck corners of the bag in the pan and trim or fold down the end of the bag, to make sure it doesn't touch the oven or heating elements when it's cooking.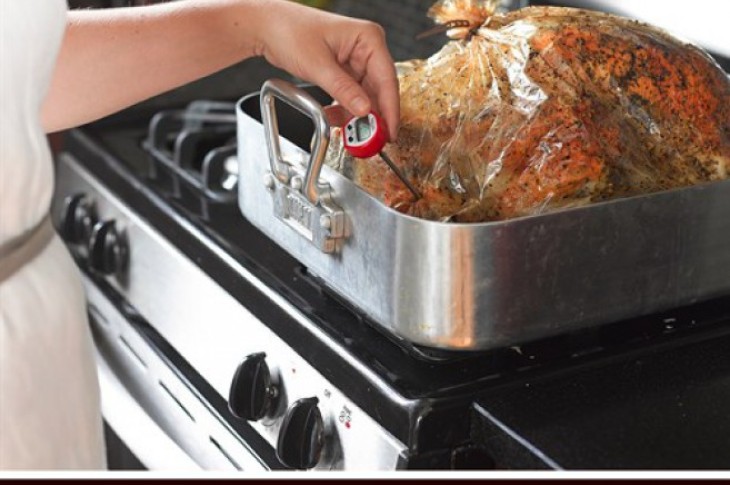 STEP 6
Place the turkey on the lowest rack of your oven to roast. No need to baste or attend the turkey. Look at the cooking chart within the Oven Bag carton for estimated time for cooking a turkey in an oven bag. To know when the turkey is done cooking, measure the temperature through one of the cut slits in the top of the bag. Place a meat thermometer into the thickest part of the turkey thigh.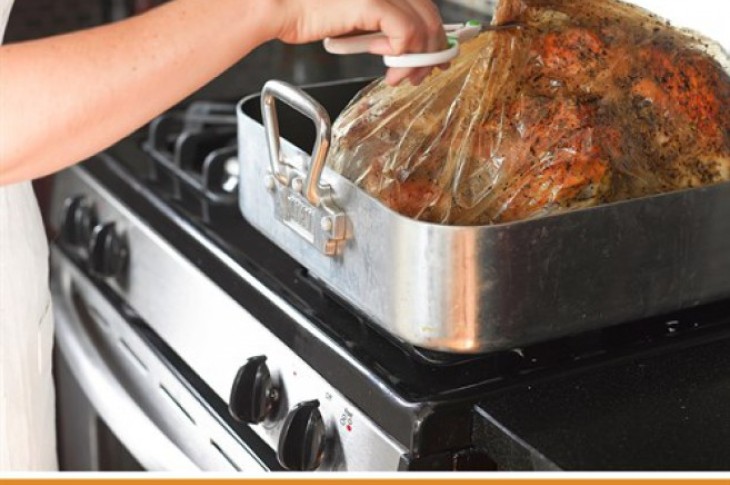 STEP 7
Let turkey stand in the bag for 15 minutes after removing from the oven. Then cut the bag open with cooking shears or a paring knife.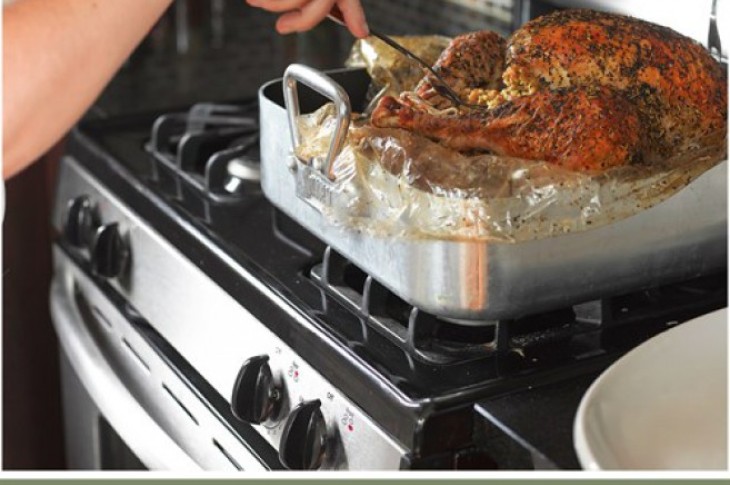 STEP 8
To remove the turkey from the bag, insert serving forks in the neck and chest cavity of the turkey. Then simply lift your Oven Bag Turkey and transfer to a serving dish for dinner. Use the juices to make flavorful gravy to pair with the moist turkey.
If it's any easier, follow these steps in the helpful video below to roast a turkey in an oven bag for your next dinner.