Thanksgiving Leftovers
One of the best part of the Thanksgiving meal are the leftovers. There are many amazing second-day creations you can enjoy to keep your feast fresh! Here are four different ways you can savor your Thanksgiving leftovers on day two.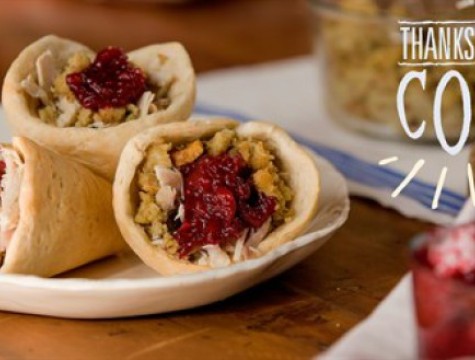 THANKSGIVING CONE
DIRECTIONS:
Create a cone out of Reynolds Wrap® Aluminum Foil: Take a piece of aluminum foil approximately a foot and a half long. Roll the foil into a funnel shape. Then take the edges of the foil and fold them inward to fill the cone, making it sturdy.
Wrap biscuit dough around the foil cone, and place on a baking sheet
Bake cone at 350 degrees F until golden brown
Allow to cool, then remove from foil cone and fill with warm Thanksgiving leftovers. We suggest filling the bottom with stuffing to avoid spillage out of the bottom of the cone.
Watch a video on how to complete this fun recipe for Thanksgiving leftovers here.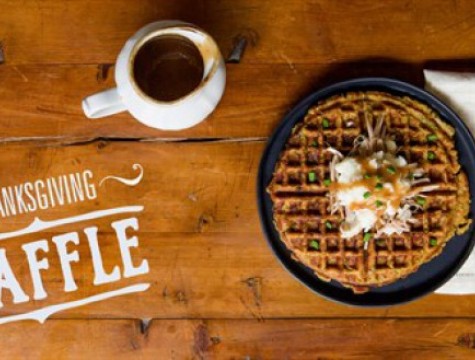 THANKSGIVING WAFFLE
DIRECTIONS:
Place approximately half of a cup of leftover stuffing/dressing into a waffle maker, and bake until slightly crispy on the outside
Remove waffle and top with warm shredded leftover turkey, mashed potatoes and gravy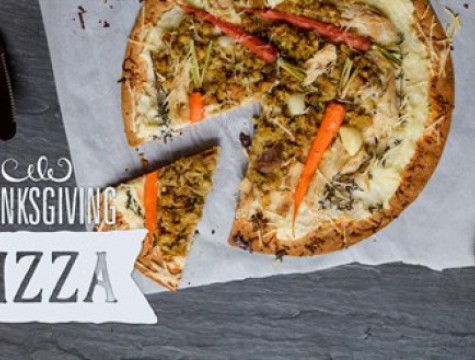 THANKSGIVING PIZZA
DIRECTIONS:
Place pre-made pizza crust on top of a Reynolds Kitchens™ Parchment Paper sheet
Spread leftover mashed potatoes and gravy around pizza crust
Top with additional leftovers, such as turkey, stuffing and fresh herbs
Bake in oven at 400 degrees until warmed through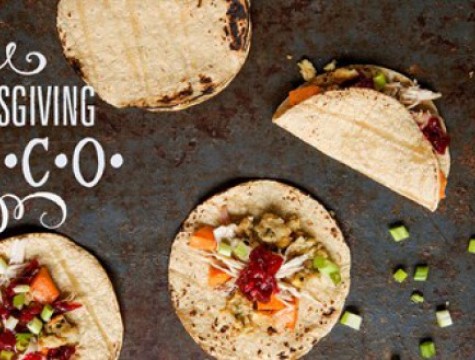 THANKSGIVING TACO
DIRECTIONS:
Warm tortillas in microwave or on stove top
Fill with warmed leftovers, such as sweet potatoes, turkey and cranberries