Easy Halloween Dessert Ideas
Celebrate Halloween with by honoring an all-time favorite cult classic movie with these fun and delicious desserts!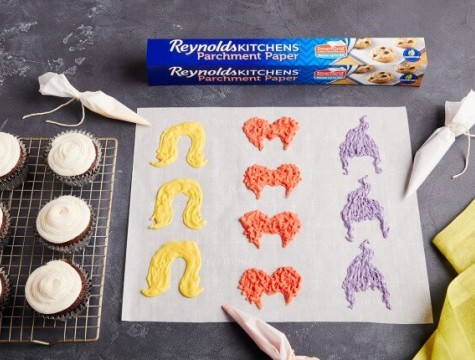 CHOCOLATE 3D WITCH HAIRSTYLES
There's no denying that Winnie, Mary and Sarah had some seriously iconic hairstyles. These adorable cupcakes bring their spirits to life and are pretty tasty too, if we say so ourselves.
Divide white chocolate into three different bowls and melt according to instructions. Add a couple drops of purple, orange and yellow food coloring to each bowl respectively.
Add each color of chocolate to its own piping bag. You can learn how to make your own piping bag out of parchment paper here.
Pipe out hairstyles onto a parchment paper-lined baking sheet and freeze for at least 30 minutes.
Transfer chocolate designs to desired dessert right before serving.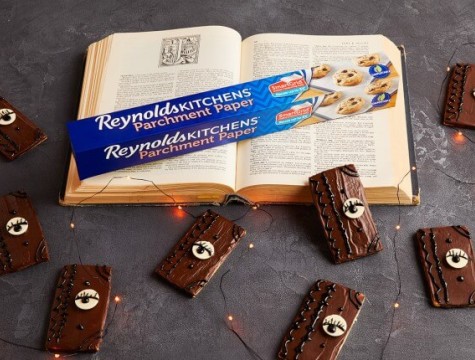 SPELL BOOK COOKIES
Just try to keep your hands off of these fun spell book cookies...we dare you.
Start by preparing a chocolate sugar cookie dough and bake according to directions.
Once cooled, coat baked sugar cookies with chocolate and black-colored frosting
Add a white chocolate disk for the eye.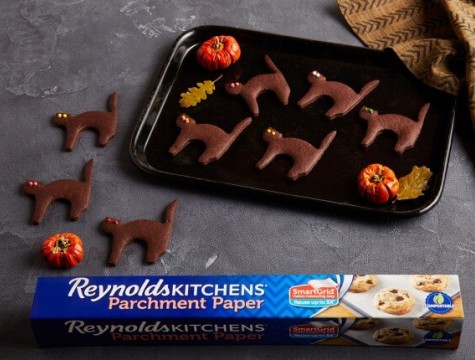 BINX CAT COOKIES
Start by making a chocolate sugar cookie dough. We recommend using this Reynolds KITCHENS®sugar cookie recipe.
Roll out dough between two sheets of parchment paper.
Using a cat-shaped cookie cutter, press cat shapes throughout dough and place on parchment-lined baking sheet. Bake cookies according to cookie recipe.