Five Ways to Upgrade your Wontons
Wonton wrappers are one of the most customizable ingredients out there. From savory fillings to sweet ones, it seems like anything tastes delicious inside a crispy, baked shell.
Upgrade your Wontons
When it comes time for your next party or potluck, get creative with the items in your kitchen! Try stuffing wontons with something unlikely, like BBQ pork or mac and cheese, for a surprising flavor combo you and your guests are sure to enjoy. Using Reynolds® Bakeware ensures that these wonton recipes come out perfect with easy cleanup each time.
---
BBQ PULLED PORK WONTONS
What You'll Need
Pulled pork
Coleslaw
BBQ sauce
Wonton wrappers
How to Make:
Put your leftover barbecue to good use with a delicious take on a pulled-pork sandwich! Drape uncooked wonton wrappers over the side of a baking pan and bake them in the oven. Then, add pulled pork and coleslaw. Top with BBQ sauce.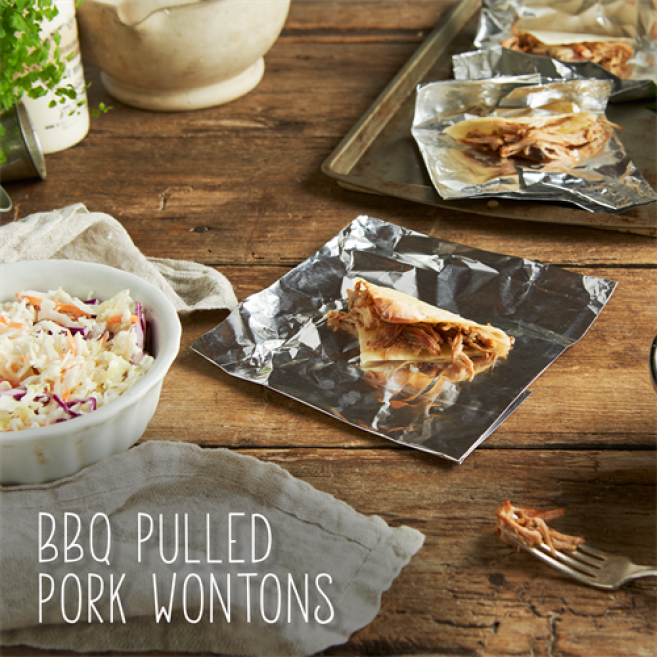 JALAPEÑO POPPER WONTONS
What You'll Need:
Jalapeños, sliced
Cream cheese
Wonton wrappers
Butter, melted
Sea salt
How to Make:
Make jalapeño poppers like you've never had them before! By placing cream cheese and sliced peppers inside wonton wrappers, you'll get perfect ratio of spicy to savory ingredients in every bite. For an even more delicious appetizer, brush cooked wontons with melted butter and finish with a sprinkle of sea salt.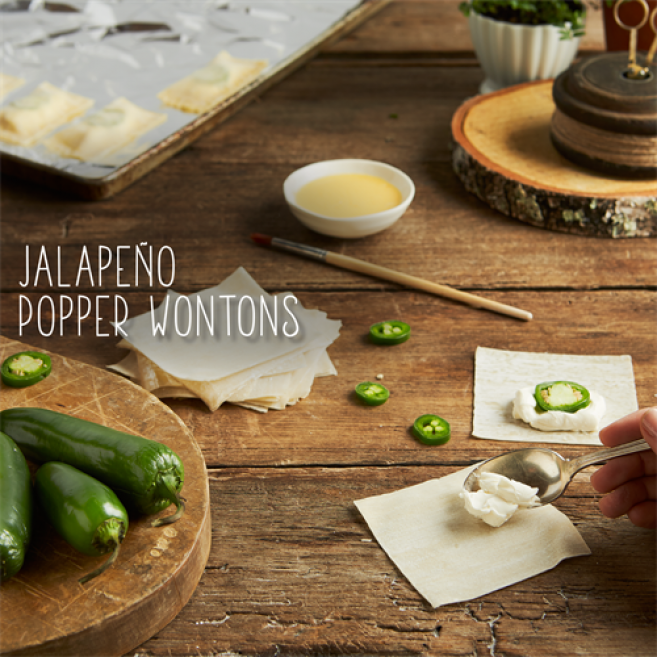 ---
MAC & CHEESE WONTONS
What You'll Need:
Mac & cheese
Bacon, cooked
Scallions, chopped
Wonton wrappers
How to Make:
We love mac & cheese bites, but these wontons take the classic passed appetizer a step further with a delicious, light crisp. After spooning mac & cheese onto a wonton wrapper, you can top with your choice of tasty extras – anything from chopped scallions to crispy bacon bits.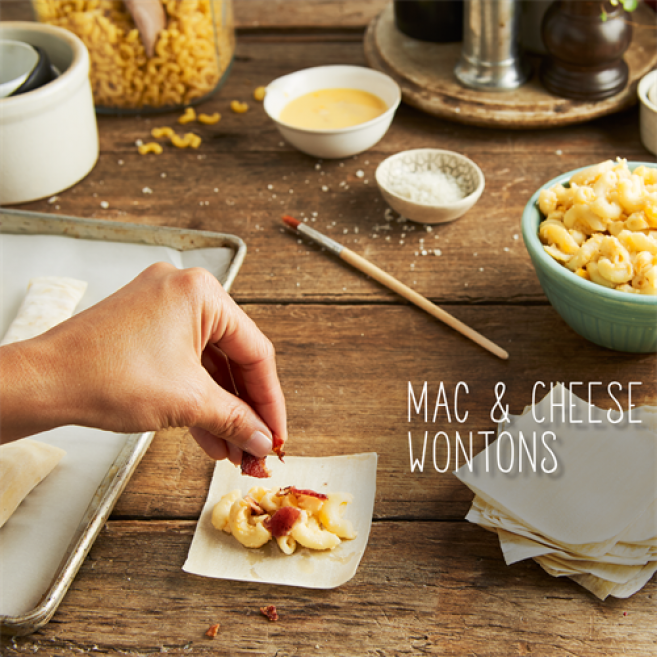 PB&J WONTONS
What You'll Need:
Peanut butter
Jelly
Wonton wrappers
Powdered sugar
How to Make:
If you like the flavors of a classic PB&J sandwich, you'll love these wontons! Bake them in the oven to give the filling an amazingly creamy texture, then top with powdered sugar for an extra-classy look.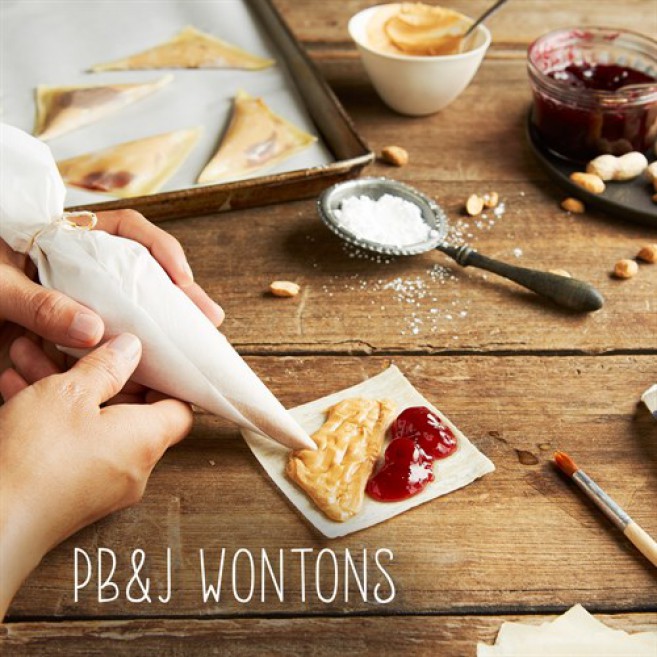 TUNA POKE WONTONS
What You'll Need:
Marinated ahi tuna
Scallions, chopped
Wonton wrappers
How to Make:
For finger food that's equally impressive and simple to prepare, simply bake wontons in Reynolds® Baking Cups and top them with marinated ahi tuna! Finish these delectable bites off with chopped scallions to give them an extra kick.