Guiltless Comfort Food
Keep your New Year's Resolution without ignoring all your favorite comfort foods. Try out a few of our recommendations for all the flavor without all of the calories!
Eat Your Favorite Foods In A Reinvented Way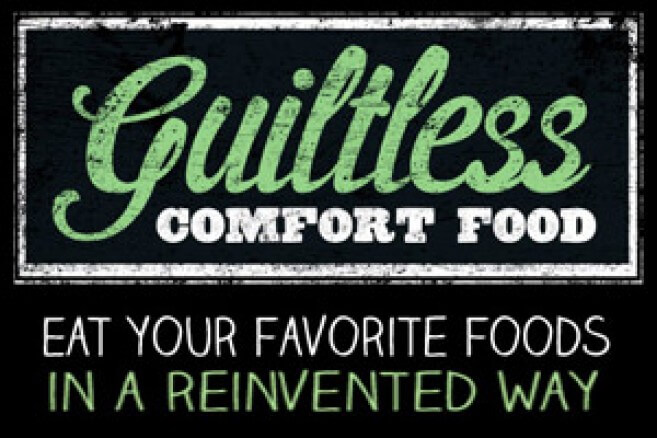 ---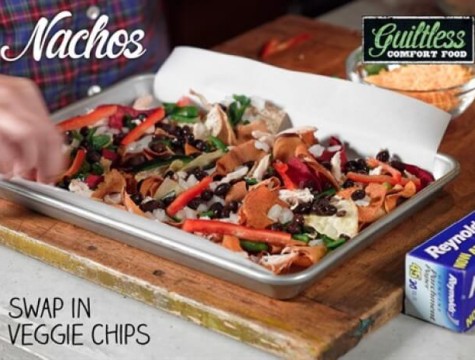 Nachos
Materials:
Reynolds® Parchment Paper
Baking sheet
Veggie chips
Red or green peppers (pre-cooked as desired)
Beans
Cheese
Instructions:
Line baking sheet with parchment paper
Spread veggie chips across pan
Sprinkle toppings of choice across veggie chips
Bake at 350 degrees, until cheese is melted, about 15 minutes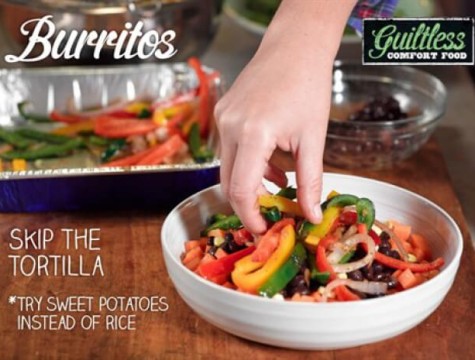 Burritos
Materials:
Reynolds® Bakeware Pan
Sweet potatoes
Peppers
Onions
Beans
Shredded cheese
Greek yogurt
Salsa
Instructions:
Cut up sweet potatoes and spread across the bottom of your bakeware pan
Add in peppers, onions, beans and any other topping of choice
Bake at 350 degrees until vegetables are fork-tender, about 25 minutes
Spoon single serving into a bowl and top with cheese, yogurt and salsa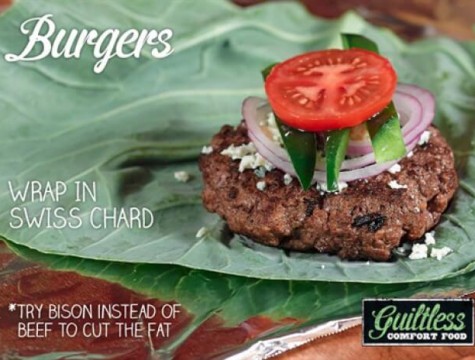 Burger
Materials:
Reynolds® Aluminum Foil
Hamburger patty
Swiss Chard
Desired toppings
Instructions:
Prepare your burger patty as desired
Place your burger in the middle of a larger swiss chard leaf
Top with preferred burger toppings as desired and wrap in swiss chard
Enjoy!
TIP:

For lower fat content, try a bison burger instead of beef.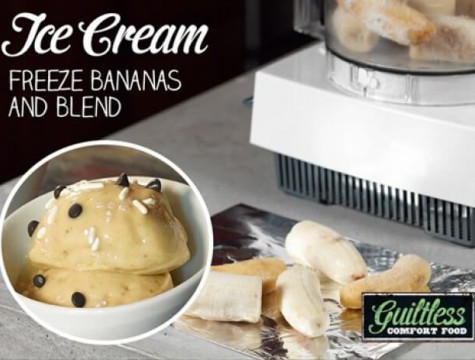 Ice Cream
Materials:
Reynolds® Baking Cups
Frozen, Cut Bananas
Blender
Instructions:
Cut a few ripe bananas up into pieces
Freeze for at least two hours, ideally overnight
Place banana pieces into blender and blend for 3-5 minutes or until mixture is creamy
Mix in any toppings of choice
Place in baking cup for easy clean-up and portion control
Enjoy!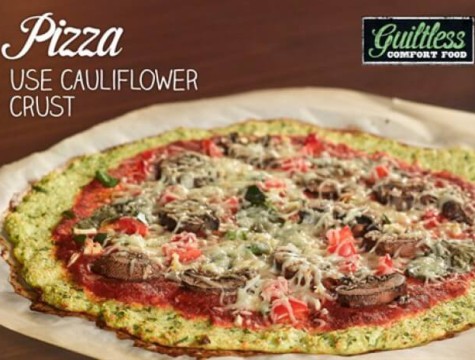 Pizza
Materials:
Reynolds Parchment® Paper
Baking sheet or stone
Cauliflower
Food processor
Italian cheeses
1 egg
Salt, pepper and garlic powder
Pizza sauce
Desired pizza toppings
Instructions:
Place all of the cauliflower pieces in food processor; pulse until shredded
Pour cauliflower pieces into boiling water over stovetop and boil under tender
Stir together Italian cheese blend, 1 egg, salt, pepper and garlic powder
Blend in cauliflower pieces and mix
Pour mix onto a parchment paper-lined baking sheet or stone
Press and shape into a pizza crust
Bake for 15 minutes or until evenly browned oven at 350 degrees
Remove from oven and top with sauce and your favorite toppings. Enjoy!