Disposable Baking Pans With Lids & Carriers





Disposable Baking Pans With Lids & Carriers
Easily and safely transport your favorite meals in Reynolds Kitchens® Disposable Baking Pans with Carriers.
Easy & Safe Transport
Avoid Spills
Find The Size You Need
Where to Buy
Disposable Baking Pans With Lids & Carriers

Features…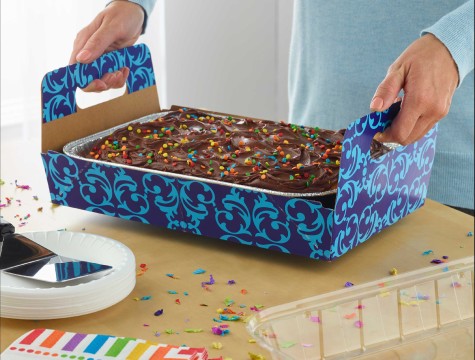 Easy & Safe Transport
Easily carry food to the party with the disposable carriers, complete with handles and heat guard to protect against hot food.
Avoid Spills
Aluminum foil pans with lids create a barrier against spills on clothes or car interiors when traveling.
Find The Size You Need
Disposable carriers come in Reynolds Kitchens® Lasagna, 13"x 9" Cake and now Full Steam pan sizes.