Ketogenic Friendly Recipes
Looking for keto-friendly twists to your favorite snacks? Reynolds Wrap has come up with three keto-approved snacks you'll love!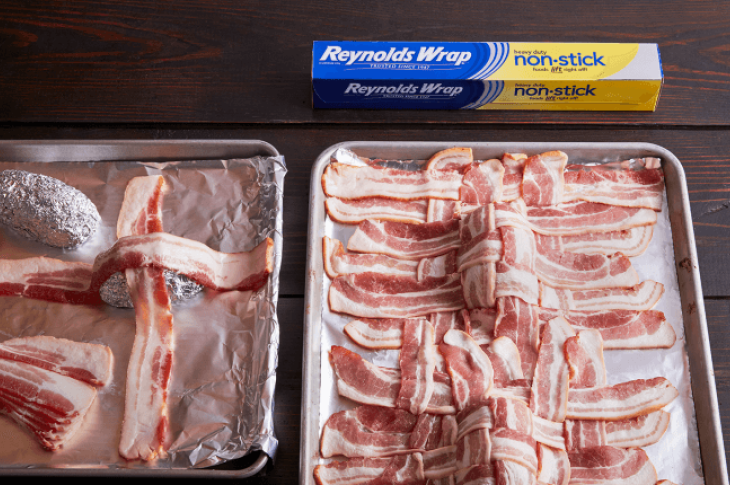 STEP 1
Ball a large piece of Reynolds Wrap® Non-Stick Aluminum Foilto create a bowl-shaped mold. Weave bacon together, and drape over the foil mold and bake until crispy.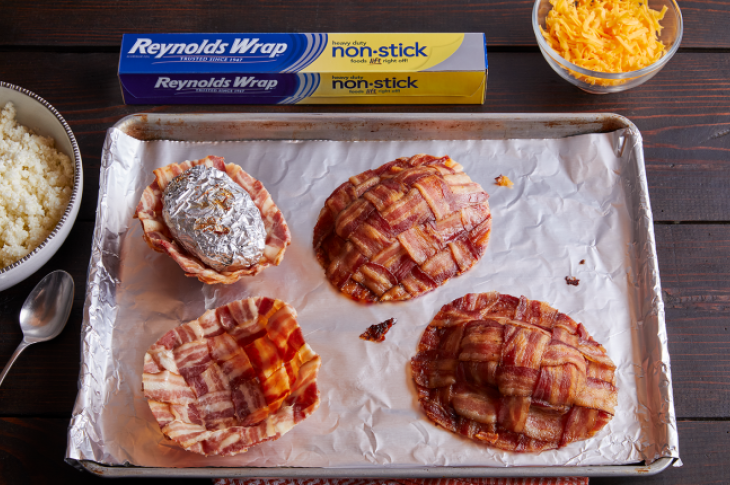 STEP 2
Remove bacon from foil mold and let cool.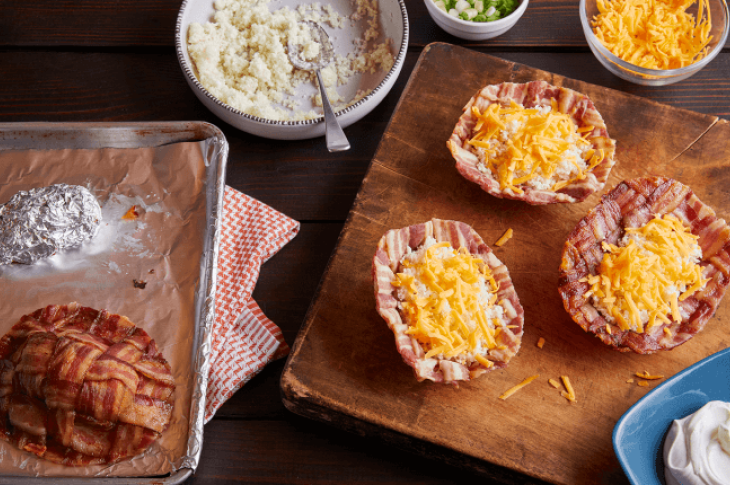 Step 3
Fill with riced cauliflower and add cheese, sour cream and green onion!
FAT HEAD DOUGH PIZZA ROLLS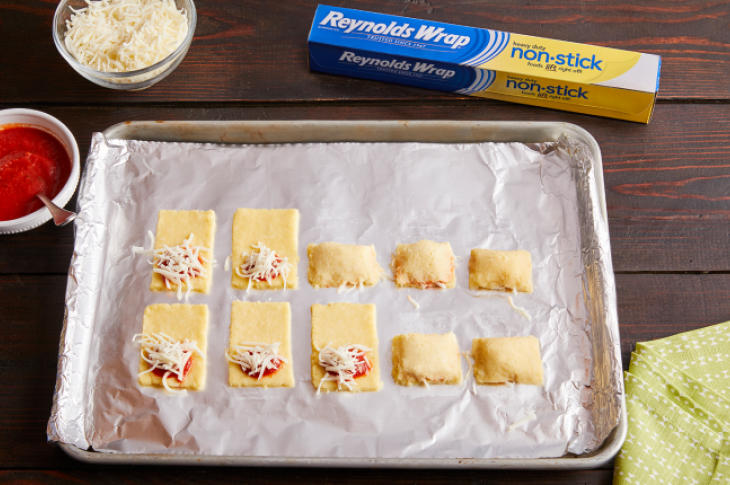 step 1
Prepare and roll out your favorite fat head dough into 2x3-inch rectangles.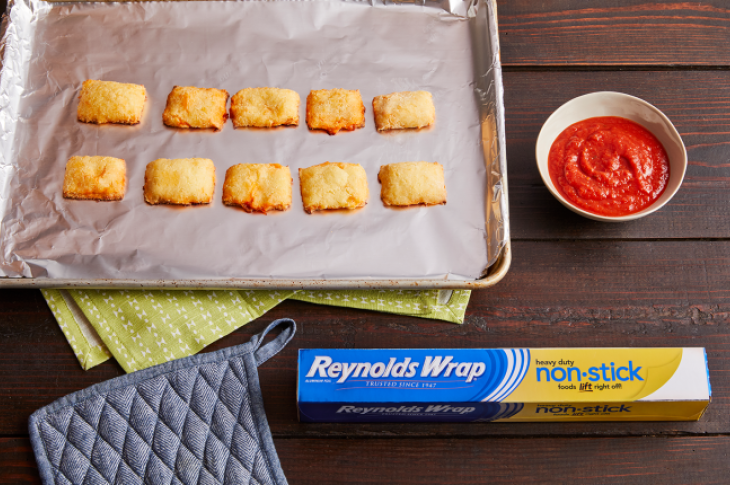 step 2
Place mozzarella cheese, marinara and chopped pepperoni pieces on half of the dough. Fold dough over and press edges to seal. Repeat with remaining rectangles.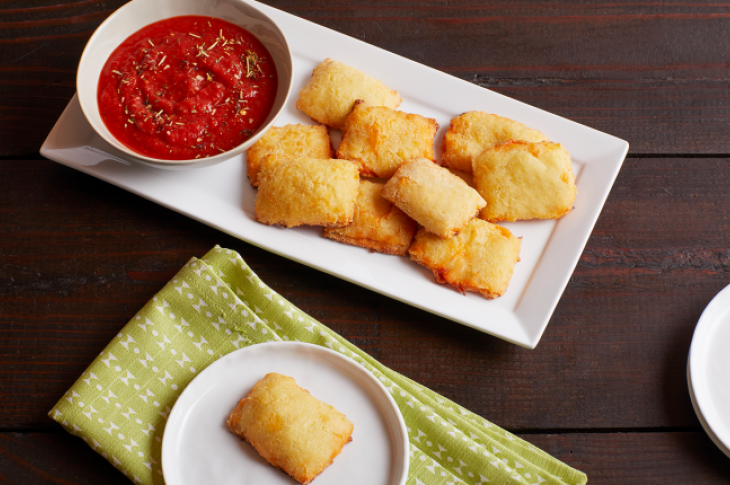 step 3
Transfer to pan lined with Reynolds Wrap® Non-Stick Aluminum Foil and bake until golden brown.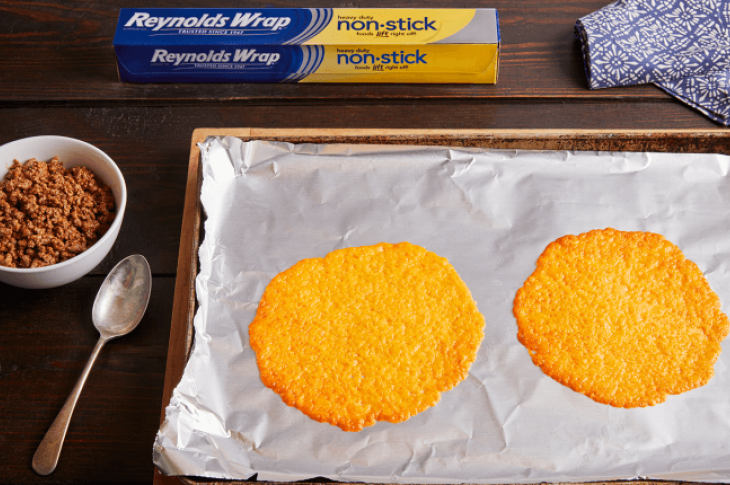 STEP 1
Preheat oven to 400° F — Place 3/4 cup cheddar cheese on a sheet of Reynolds Wrap® Non-Stick Aluminum Foil.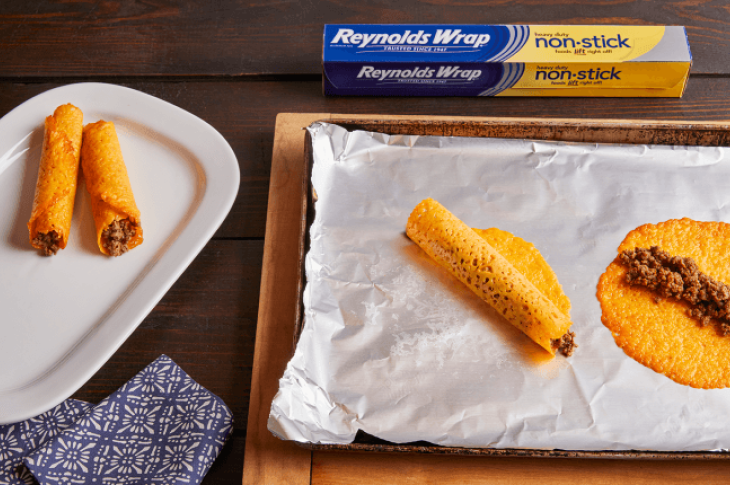 STEP 2
Bake until cheese is melted and starts to brown, about 6 to 8 Minutes. Remove from oven.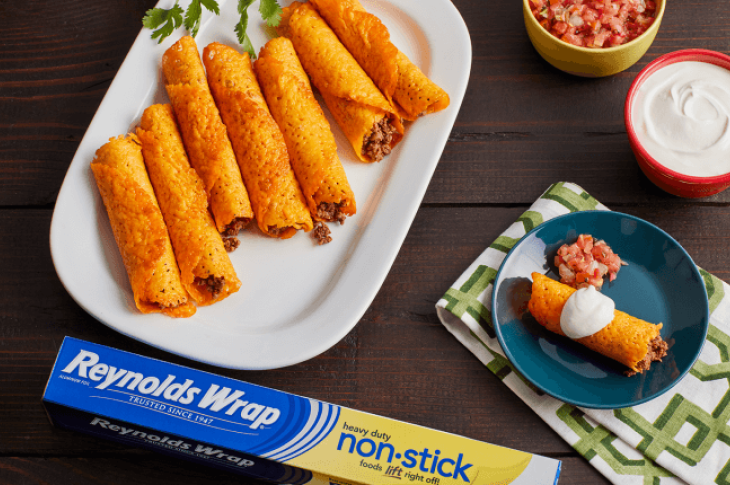 STEP 3
White cheese is still warm, place meat of choice on top of the cheese shell and roll tightly.