Game Day Foil Hacks
When it comes time for you to host a tailgating party, chances are you'll have a stable of snacks you'll be tempted to make. This time, open up your pantry and try something different!
Foil Hacks
Using a roll of foil, you can create a variety of game-day snacks that'll make things more delicious, not to mention easier to clean, so you and your loved ones can enjoy the game to the fullest.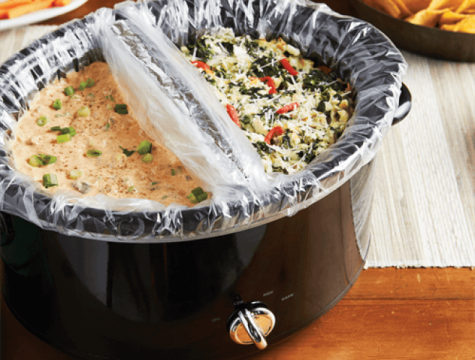 SLOW COOKER DIP DIVIDERS
What You'll Need:
Slow cooker
Slow Cooker Liners
Foil
Two dips of your choice
How to Make:
Have you ever wanted to make more than one dip in your slow cooker at once? Now you can, and it's easier than you've ever imagined! Use a few sheets of foil to form a divider, and place inside your slow cooker. Next, anchor one Slow Cooker Liner on each side of the divider and pour dips inside for a no-mess way to satisfy every guest at your tailgate.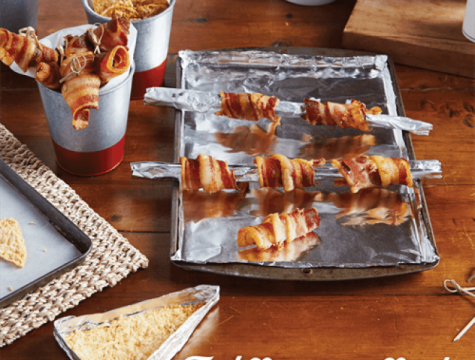 FOIL ROASTING RACKS
What You'll Need:
Foil
Baking sheet or bakeware pan
Food of choice (bacon, Parmesan cheese, etc.)
How to Make:
All food tastes better when it's prepared in a creative shape – that's a fact of life! You can make your own roasting a baking racks using foil, including cylinders to wrap bacon around and triangles to create savory Parmesan crisps for dipping and eating on their own.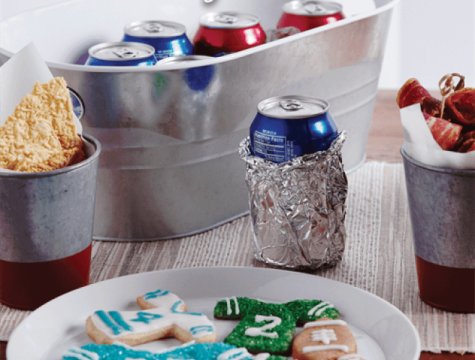 FOIL CAN KOOZIES
What You'll Need:
How to Make:
Sipping on a cold drink is always refreshing, but when temperatures are on the rise, you need to find ways to keep your cans chilled for longer. Thankfully, you can turn a sheet of foil into a DIY koozie faster than you can say "soda pop"! Fold a rectangular piece of foil in half and wrap it around a can, then seal together for an easy and effective handheld cooler.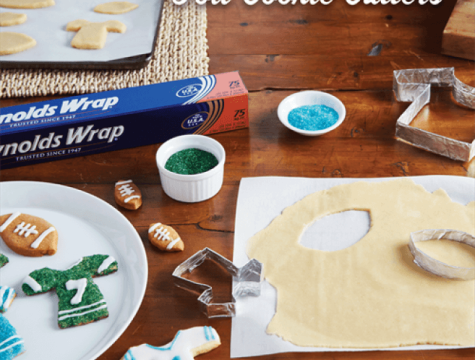 FOIL COOKIE CUTTERS
What You'll Need:
Foil
Parchment-lined baking sheet
Cookie dough
Decorations and toppings of your choice
How to Make:
For your next game-day get together, impress your guests with festive cookies using cutters you make yourself! We love using football and jersey shapers made from a few pieces of layered foil, then baking and decorating sugar cookies with our favorite team's colors.