Fast Food Stuffing Recipes
These unique Thanksgiving stuffing recipes are sure to wow your crowd this holiday. Whether you go with cheeseburger stuffing, fried chicken stuffing or even taco stuffing, your guests will be talking about your unique side dish for years to come.
FAST FOOD CHEESEBURGER STUFFING
Mix your favorite double cheeseburger with special "secret" sauce into our non-traditional stuffing recipe. This cheeseburger stuffing recipe is not only delicious, but is also a unique twist on a holiday classic.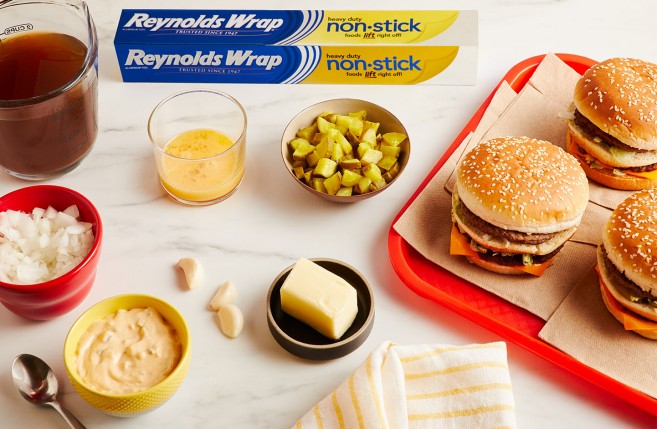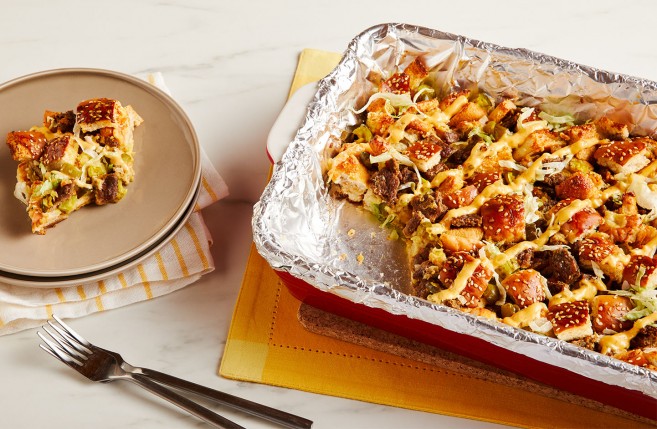 FAST FOOD CRUNCHY WRAPPED TACO STUFFING
Grab six of your favorite drive-thru tortilla-wrapped tacos to make this chilaquiles-style stuffing to spice up your Thanksgiving table. This non-traditional Thanksgiving crunchy taco stuffing recipe brings a fun new flavor to your holiday table.