2023 Reynolds® Wrap Bougie Birds
Inspired by the finer ingredients in life, Reynolds Wrap® is excited to introduce a trio of turkeys that add a touch of luxury to your Thanksgiving table.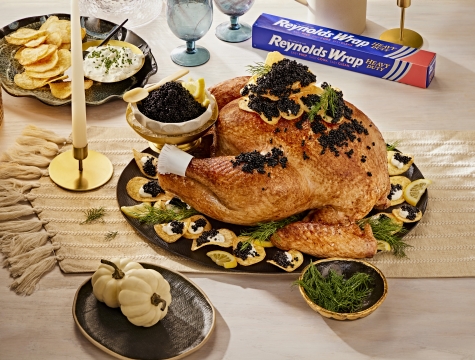 Crème de la Caviar Turkey
This 24-hour-brined bird plays into the salty flavor and savory goodness of caviar; Topped with crunchy potato chips (TikTok's accompaniment of choice) and decadent Crème Fraîche.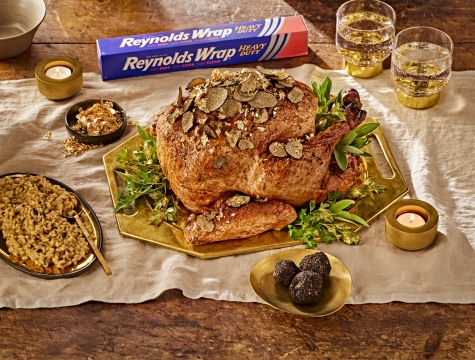 24k Truffle Turkey
Lucrative black truffle shavings and edible 24k gold flakes adorn this bird because you deserve it. The only thing more decadent than the ingredients are the rich flavors of balsamic, truffle butter and kashmiri used to roast this Bougie Bird.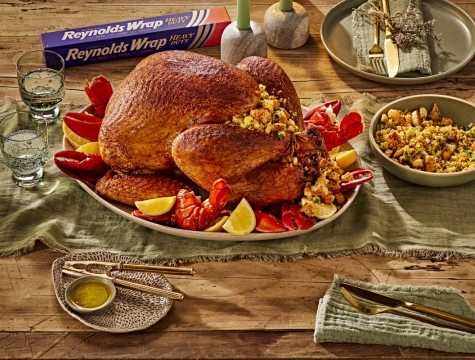 Luxe Lobster Turkey
Lobster roll, but make it turkey! All the traditional seafood boil flavors of lemon, butter and cajun spices marinate together before serving this turkey with steamed lobster and an herbed cornbread stuffing.