Magical Gingerbread Castle
Celebrate the holidays in the Great Hall surrounded by wizards and magic with this large scale, completely edible gingerbread house.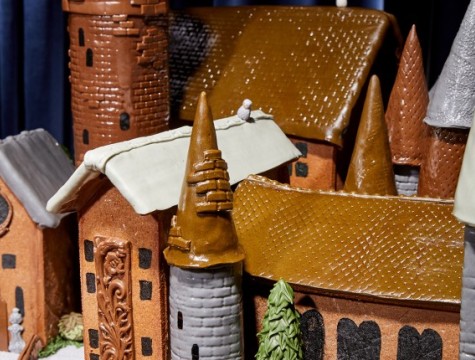 Magical Gingerbread Castle
Did you every think you'd see your favorite school for wizards built out of gingerbread? This holiday season we were inspired to bake an incredible and completely edible gingerbread castle, fit for wizards and mere mortals alike. Check out the video below to see a time lapse of how it was built using Reynolds KITCHENS® Parchment Paper with SmartGrid®.