How to Make Vegetable Noodles
As spring rolls in, it's a great opportunity to use fresh produce as much as possible.
HOW TO MAKE VEGETABLE NOODLES
We are loving these new ways to make noodles out of fresh vegetables – not only is it a healthy alternative to pasta, but it's also vibrant and delicious! Here are four of our favorites.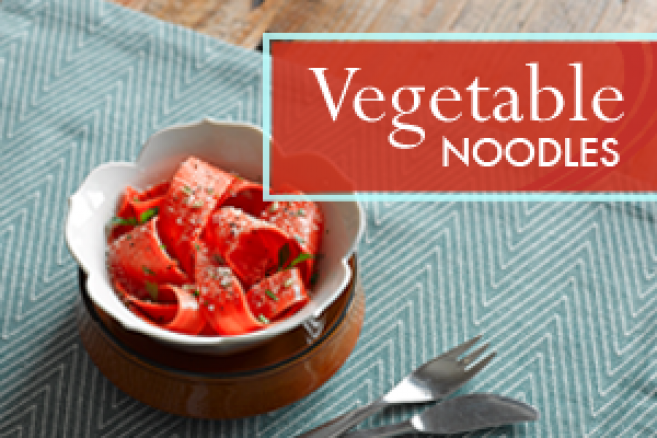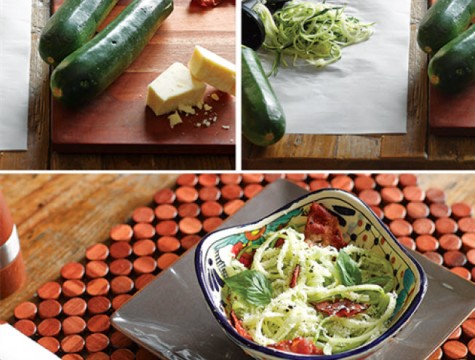 Zucchini Fettuccini
Spiral cut zucchini, using a vegetable pasta maker (there are a wide variety available for purchase for all different price points) atop Reynolds Kitchens™ Parchment Paper.
Lift parchment paper from edges and slide zucchini ribbons into boiling water. Let cook for 2-3 minutes.
Drain water and toss with chopped bacon and asiago cheese.
Top with freshly shredded parmesan.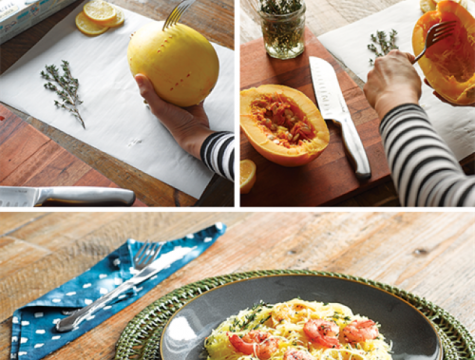 Spaghetti Squash
Poke spaghetti squash with a fork, then microwave squash on high for about 12 minutes, or until you can easily pierce with a fork.
Cut squash in half, and scoop out seeds with a spoon. Then, run a fork along the inside of the squash to create a spaghetti-like texture.
Toss squash with seasoning of choice – we recommend freshly squeezed lemon and thyme. Top with grilled shrimp or other protein, and enjoy!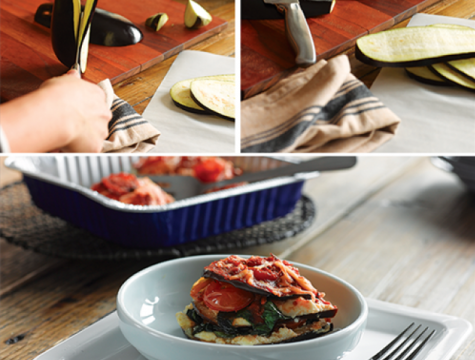 Eggplant Lasagna
Thinly slice eggplant from top to bottom. Layer eggplant slices in a Reynolds® Disposable Bakeware dish with ricotta cheese, shredded mozzarella, Italian seasoning, fresh basil and pasta sauce.
Repeat layering. Finish with a layer of eggplant and pasta sauce.
Bake on 425 degrees Fahrenheit for about 20 – 25 minutes or until eggplant is tender.
Carrot Linguini
Wash and peel carrots. Lay carrot flat on a piece of Reynolds Kitchens™ Parchment Paper. Use vegetable peeler to create long, thin strips of carrot.
Use carrots raw, or drop in boiling water for 2-3 minutes to soften slightly.
Place carrot linguini in bowl and top with fresh herbs and parmesan cheese.