DIY Box of Chocolates
Homemade box of chocolates are always better than store-bought. Surprise your loved one with a more personal and thoughtful treat!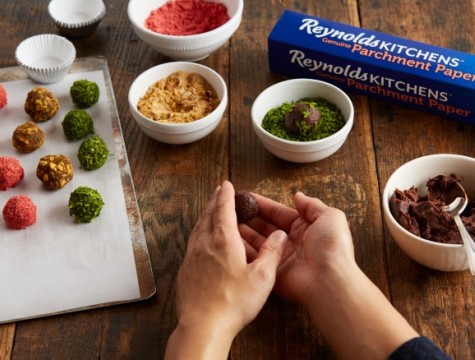 DIY BOX OF CHOCOLATE
This year, gift a box of homemade truffles and other favorite chocolate-dipped goodies to the special person in your life! Nothing says 'I love you' like a box full of their favorite sweet treats.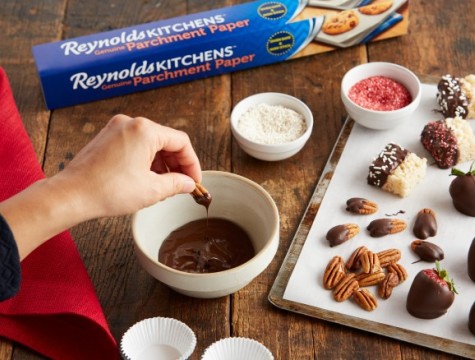 HOW-TO
Gather your favorite treats, melting chocolate, parchment paper and a Bakeware pan with lid. Melt chocolate and dip in your treats of choice. Allow to dry on a piece of parchment paper. Once cooled, place in the Bakeware container, secure the top, tie with a bow and seal with a love note.