Wax Paper Tips
Everyone always needs little help cleaning up in the kitchen. Use these tips and Reynolds® Cut-Rite® Wax Paper next time you cook to keep every surface of your kitchen mess-free!
COOKBOOK PROTECTOR:
No more stained and sticky pages! Place a sheet of Reynolds® Cut-Rite® Wax Paper over your recipe book when cooking. The wax paper will help ensure that no splatters, batters or oils will stain your favorite recipes. And because Cut-Rite® Wax Paper is translucent, you can read through it!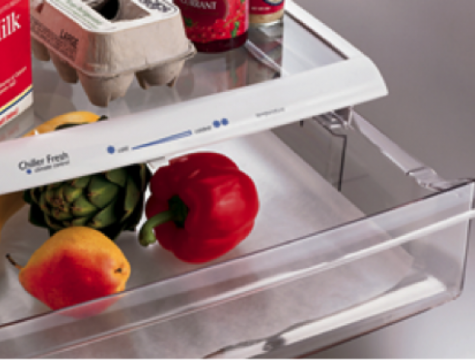 LINE YOUR FRIDGE:
Keep your fridge looking fresh! Help keep refrigerator drawers and shelves clean by lining them with Reynolds® Cut-Rite® Wax Paper. Place a double layer of wax paper in the bottom of the drawers and on top of shelves to help keep moisture and condensation at bay. When it's time to clean out the refrigerator, just throw away the old pieces and refresh with new ones.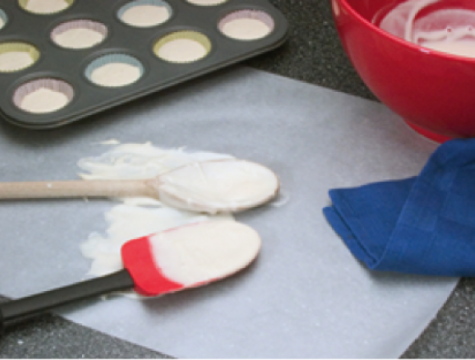 MAKESHIFT SPOON REST:
Looking for one less mess? Use Reynolds® Cut-Rite® Wax Paper as a spoon rest while you're baking to save on cleanup.
FOOD PREP:
To speed up food prep, chop, shred, bread, peel or grate similar ingredients for recipes at the same time. Before you begin, place a sheet of Reynolds® Cut-Rite® Wax Paper on your kitchen counter. Use the wax paper to catch every shred so you won't waste time on cleanup. When you're finished, collect edges together and throw away any mess.
If you're prepping food for later, wrap the ingredients with Reynolds Wrap® Aluminum Foil and refrigerate. Foil helps keep food odors from transferring to other foods.
CLEAN YOUR MICROWAVE:
Skip the splatter. When reheating foods in the microwave, keep splattering to a minimum by covering your dishes up with Reynolds® Cut-Rite® Wax Paper. Using wax paper in the microwave is a safe way to keep your microwave oven clean and scrub-free.