Unique Cookie Upgrades
You don't always have time to make cookies from scratch, but that doesn't mean you can't wow your crowd. These simple, yet unique cookie upgrades only take a couple extra steps, and will turn store-bought cookie dough into custom, amazing creations.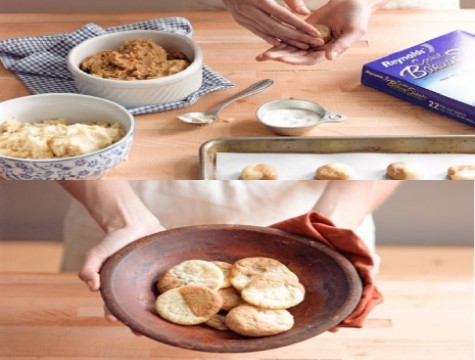 LAYER IT:
Purchase two flavors of premade cookie dough
Press a small amount of each flavor together, side by side, and roll into a ball.
Bake according to instructions on package.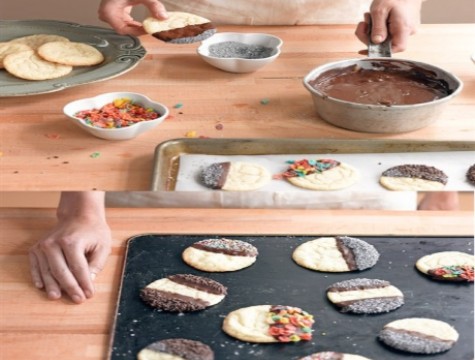 DIP IT:
Dip baked cookies into melted chocolate.
Try rolling in a variety of toppings, such as sprinkles, chopped nuts or cereal, before the chocolate dries.
Place your chocolate covered cookies on parchment paper to cool and solidify.
MIX-INS
Place premade cookie dough in a bowl and fold in a new flavor or texture. Some of our favorite mix-ins include cereal, nuts or chopped chocolate.
ASSEMBLY
Bake cookies according to instructions on package. Then spread peanut butter between two cookies before serving.
HERBS
Place a pinch of fresh herbs (try mint, rosemary or thyme) and sprinkle with salt before baking.