Pumpkin Slow Cooker Liner Hack
Reynolds KITCHENS® Slow Cooker Liners will help turn everyday pumpkins into a food-safe bowl to use as a serving dish or as a flower vase for your next party.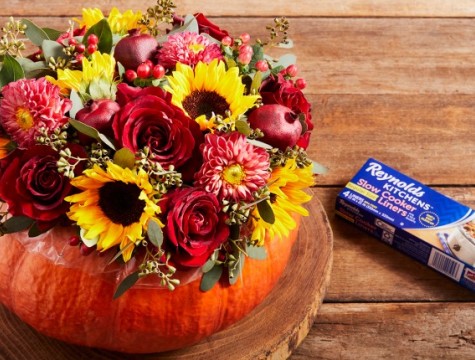 PUMPKIN VASE FOR FLOWERS
Cut and hollow out a pumpkin.
Line with a Reynolds KITCHENS® Slow Cooker Liner and secure to the top of the pumpkin with a small pin.
Fill with water and insert freshly cut flowers.
TIP:

Empty the pumpkin completely before removing the Slow Cooker Liner and tossing.