Holiday Parchment Paper Hacks
Parchment paper comes in handy for more than just baking! Get crafty this season with a few of our favorite parchment hacks.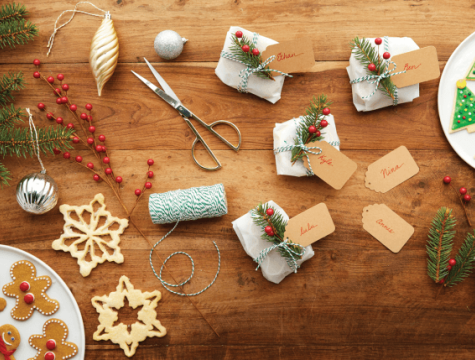 COOKIE PACKAGES
Give the most delicious gift in the cutest way with Reynolds® Parchment Paper. Stack desired amount of cookies in the center of a parchment paper sheet. Wrap all around and seal with a festive ribbon. Finish with a name tag for an adorable, festive way to give the gift of cookies!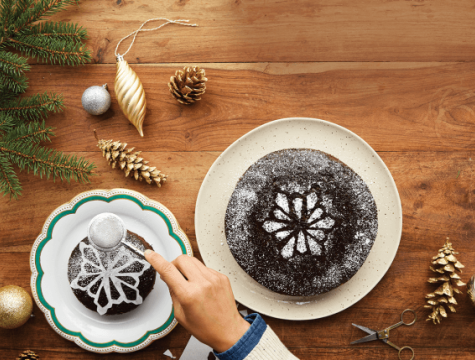 DECORATING STENCILS
Decorating cakes, cookies and more doesn't have to be hard! Simply trace the desired pattern out on a sheet of parchment paper and cut out. Place over desired dessert and sprinkle powdered sugar, sprinkles or other decorative finish for a great tasting and looking treat!
TREE TOPPER
Did your tree topper burn out or break? Or do are you just looking for something new? Try out this gorgeous parchment paper tree topper, it's easier to make than it looks!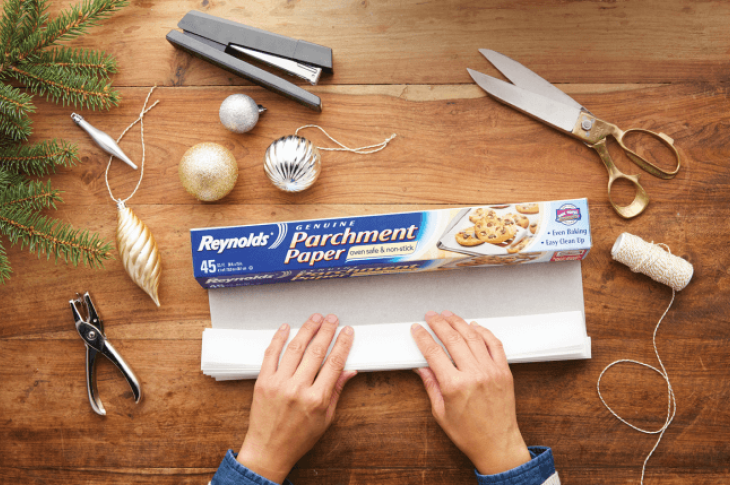 Step 1
Fold Parchment paper accordion style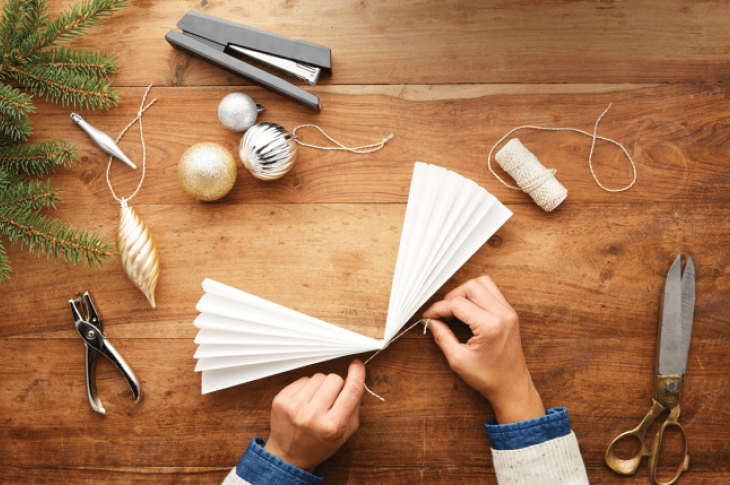 Step 2
Tie a string around the middle, leaving a couple inches hanging loose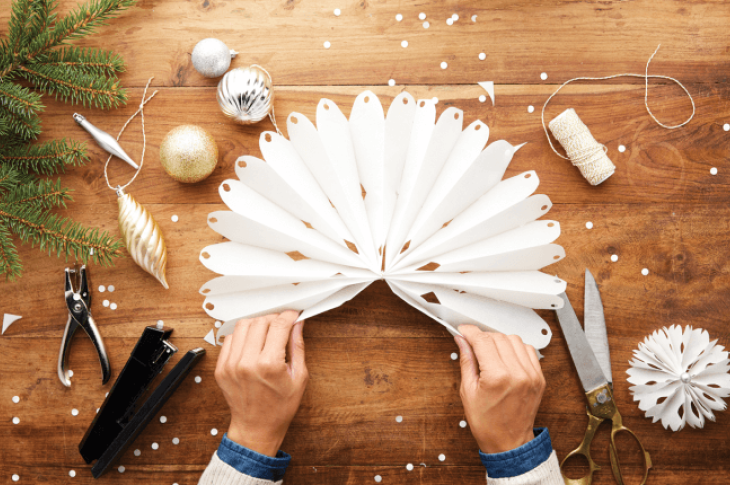 Step 3
Cut shapes through the parchment paper as desired; the more cut outs, the prettier it will be!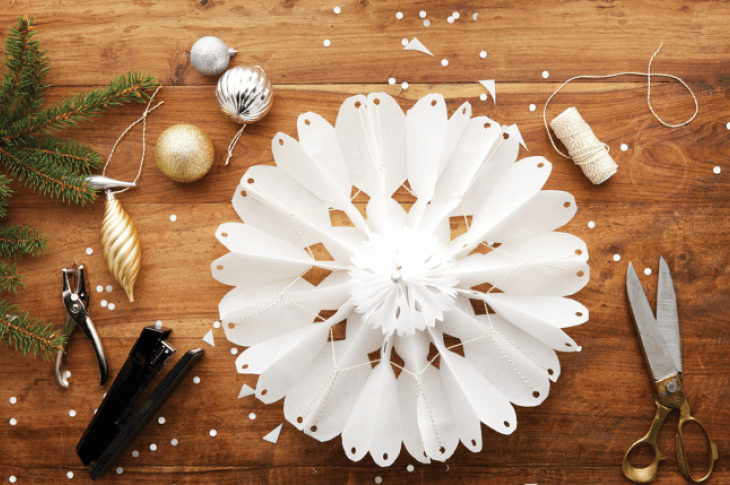 Step 4
Unfold the parchment paper and staple the two ends together, forming a large parchment circle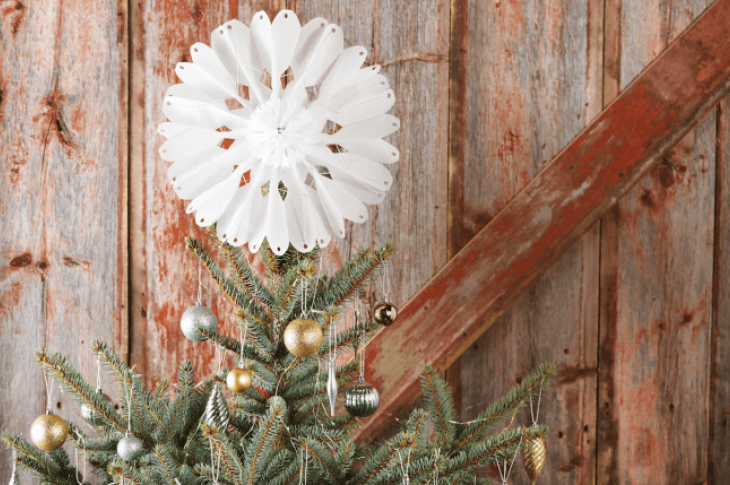 Step 5
Use additional hanging string to tie securely to the top of tree.
OPTIONAL: Add a smaller parchment circle in the middle and garnish with string or winter berries to added color and texture.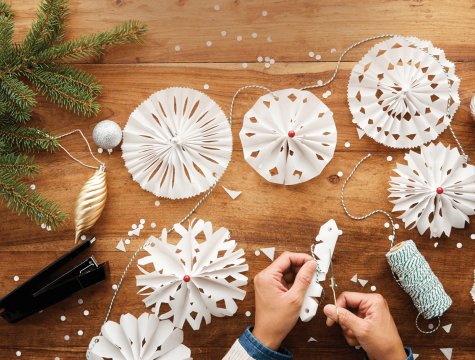 GARLAND
Add an extra special homemade touch to the holidays this season with this beautiful parchment paper garland!
Here's how to make it:
Cut out 8" parchment paper squares or use 1 Reynolds® Cookie Baking sheet
Fold parchment paper accordion style (similar to the tree topper above)
While folded accordion style, tie string around the middle of the parchment paper, cut off additional ends
Cut out desired shapes within the parchment paper circle
Open shape up and staple two ends together
Slide each piece of parchment paper onto a long string and space out.
Enjoy!