Halloween Pumpkin Carving Tips and Tricks
Halloween is just a short time away, and jack-o-lanterns are starting to light up the fall nights.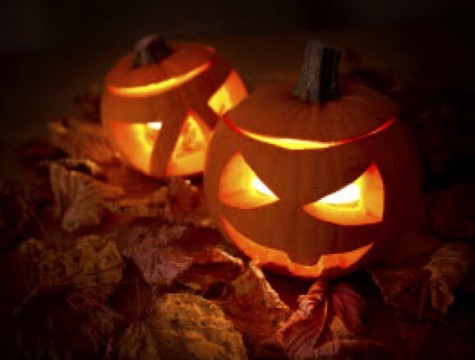 Halloween Pumpkin Carving
Carving Halloween pumpkins should be a source of family bonding, and not a source of stress. Follow these simple pumpkin carving tips to keep the focus on creativity, and not on cleanup.
Tips and Tricks
Set up a carving station
Keep your workspace clean and set your pumpkin inside a large Reynolds Kitchens® Disposable Pan. We recommend a 10 Lb or 30 Lb Roaster Pan. The aluminum pan will catch all of the messy pumpkin pieces to minimize cleanup time. For additional mess management, consider covering the floor with Hefty® trash bags.
Plan your pattern
Plan the pumpkin's design before the first cut. Securely tape a sheet of thin paper on your pumpkin with a pre-designed pattern. You can cut straight through the pattern following its lines. Many websites offer free patterns, or you can get creative and design your own! If you have family members too young to handle knives, let them draw the design so everyone is involved.
Save the seeds
As the pumpkin guts are being removed, pick out the seeds to bake for a special autumn snack. Clean the seeds thoroughly in water, toss them in butter and salt, then roast in a Reynolds Kitchens® 8x8 Disposable Cake Pan at 300° for about 45 minutes (or until golden brown).
Safety first!
Keep a very close eye on young pumpkin carvers and make sure all sharp knives are out of reach. Many store-bought kits include dull carving utensils for kids' use. This could be a great time to teach your kids about sharp object safety, including always angling a knife blade away from the body.
Once your jack-o'-lanterns are finished, place electric tea lights inside and enjoy after dark!
Reynolds wishes you and your family an extra special, safe, and spooky Halloween!
TIP:

The jack-o'-lantern light reflects off the back of the pumpkin, so for the brightest possible light, scrape the inside-back of your pumpkin until extra smooth.