SUMMER FRESH SWEET TREATS
When produce is at its peak this summer, it's so sweet, it already tastes like dessert! Enjoy these light, tasty fruit desserts. They're all easy to make and are perfect for when you need to keep cool.
---
FRESH FRUIT SALSA
For our first recipe, two of our favorite foods come together to form the ruler of all fresh fruit desserts – the Fresh Fruit Salsa. Combine the sweet salsa with homemade cinnamon sugar tortilla chips for a tasty treat!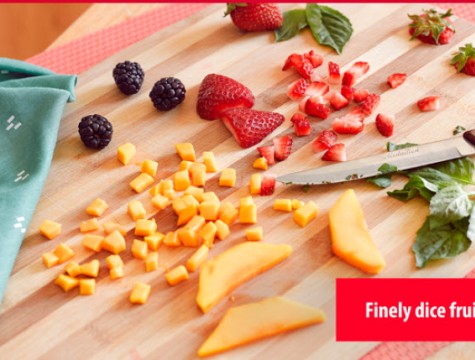 For fruit salsa...
Very finely dice your favorite, seasonal fruit (we suggest strawberries, blackberries and mango).
Mix in a bowl with fresh mint or basil.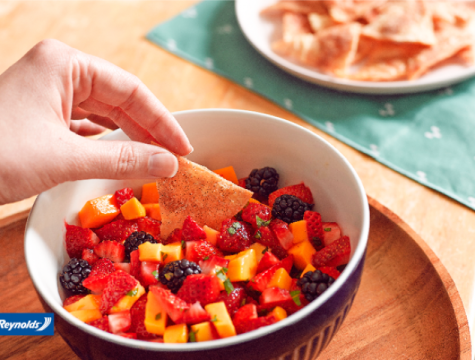 For homemade tortilla chips...
Cut pre-made soft tortillas into triangles, and brush with olive oil
Place cut tortillas on Reynolds® Pan Lining Paper
Sprinkle with cinnamon and sugar
Bake at 350 degrees for 8-10 minutes until golden and crispy
CHOCOLATE DIPPED BANANAS
Speaking of easy fruit desserts, check out this unique spin on a classic treat that makes a sweet bite sized snack for all appetites
TIP:
CHOCOLATE RASPBERRY SWEETHEARTS
The last dessert recipe is Raspberry Sweethearts. This easy recipe is a great way for kids to help out in the kitchen