State Fair Favorites at Home
State Fairs are the perfect place to enjoy unexpected food combinations, but they also provide great inspiration for parties at your own home!
State Fair Favorites
From savory treats like grilled corn on the cob, to sweet creations like crispy mimosa bites topped with orange zest, there are countless ways you can bring State Fair flavors to your next get together.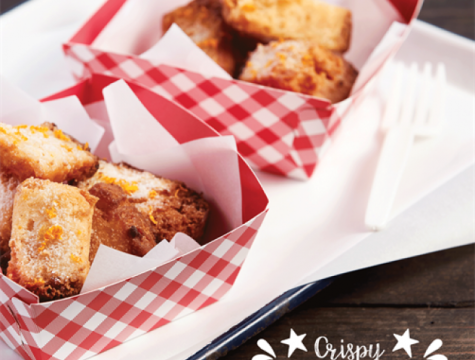 CRISPY MIMOSA BITES
What You'll Need:
Vanilla pound cake
Flour
Champagne or sparkling wine
Orange juice
Zest of one orange (optional)
How to Make:
State Fairs across the country have been serving fried versions of beverages for years, but this one's truly a breakfast of champions. Dip sliced pound cake in a mixture of orange juice and champagne or sparkling wine, then roll in flour until coated. Then, fry the bites in canola or vegetable oil until crispy. Before eating, sprinkle with orange zest for an extra kick!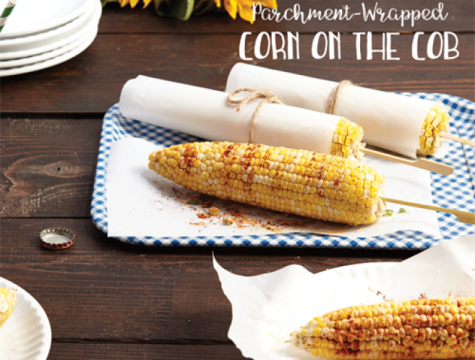 PARCHMENT-WRAPPED CORN ON THE COB
What You'll Need:
Corn on the cob
Butter
Finely grated cheese
Smoked paprika
Salt
Pepper
How to Make:
Parchment paper is the key to making sure this corn is easy to prepare, easy to eat and easy to clean up. Roll corn in butter or olive oil, then sprinkle with salt, pepper, paprika and any other spices you'd like. Then, grill corn or bake it in the oven, then top with additional spices and cheese. The final step? Wrap your corn in parchment and insert a wooden stick in the bottom for a simply, yet delicious snack.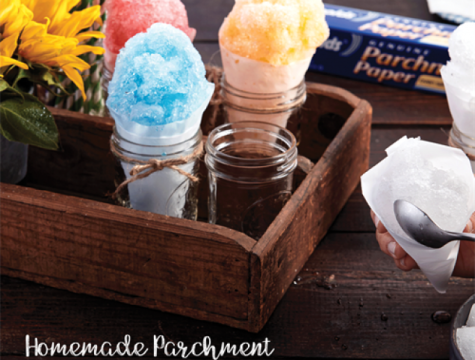 HOMEMADE PARCHMENT SNO-CONES
What You'll Need:
Shaved ice
Flavored syrup
How to Make:
Handmade sno-codes are the perfect way to cool down on a hot summer day. Put your ice cubes in the blender for a few seconds, then wrap parchment squares into cone shapes and seal shut. Spoon blended ice into parchment cones, and use a spray bottle filled with flavored syrup to apply the right amount of sweet or sour taste to each cone.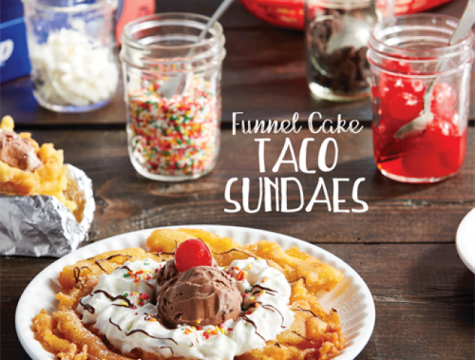 FUNNEL CAKE TACO SUNDAES
What You'll Need:
Funnel cake batter
Ice cream
Sundae toppings of your choice
How to Make:
Nothing says summer like a funnel-cake sundae! Take yours to the next level by frying the dough, then using a foil rack to shape the funnel cake like a hard-shell taco. Fill the funnel cake with your choice of ice cream and sundae toppings, like cherries, sprinkles and whipped cream.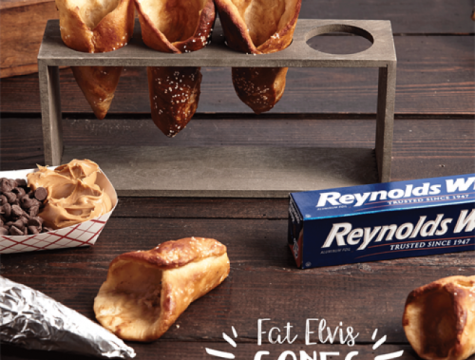 FAT ELVIS CONES
What You'll Need:
Pretzel Dough
Kosher salt
Sliced bananas
Smooth peanut butter
Chocolate chips
How to Make:
Fat Elvis sandwiches are an all-time favorite treat, but have you ever tried a Fat Elvis cone? Create cones out of foil and wrap pretzel dough around them to form a similar cone shape. Bake in the oven, then sprinkle with kosher salt. Then, fill the cones with peanut butter, chocolate chips and sliced bananas for the perfect sweet-and-salty combo!