Brownie Ideas
It's hard to imagine anything better than a decadent square of the perfect chocolate brownie.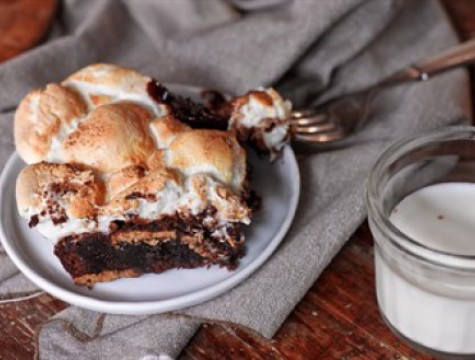 Brownie Ideas
Try these brownie upgrades that can be made with your favorite brownie recipe, or a simple box mix. They're a great surprise to bring to potlucks and holiday gatherings. Bake in disposable Reynolds® Bakeware Pans with carriers for easy transportation and no mess to bring home at the end of the night.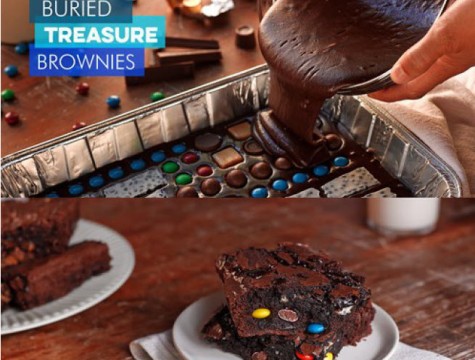 BURIED TREASURE BROWNIES
Adding chocolate candies results in a soft, gooey center—perfect for the true chocolate lover.
Pour half the brownie batter into a 9x13 disposable bakeware pan
Place fun-size candies throughout the batter
Top with the remaining brownie batter and bake according to original brownie instructions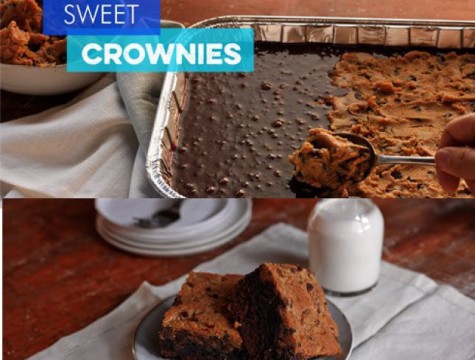 CROWNIES
A simple combination of brownies and cookies, so you don't have to decide which one to eat
Pour brownie batter into a 9x13 disposable bakeware pan
Top with spoonfuls of cookie dough evenly across the top
Bake until a toothpick comes out clean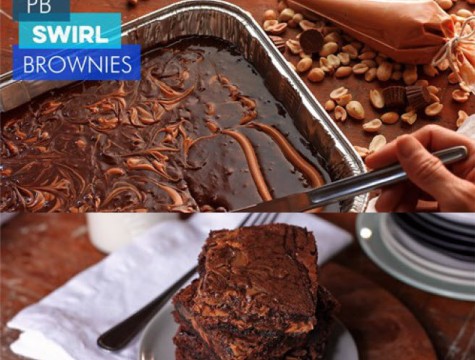 PEANUT BUTTER SWIRL BROWNIES
Add a little texture and a lot of flavor for the classic peanut butter and chocolate combo
Mix salted peanuts into brownie batter, and pour into a 9x13 disposable bakeware pan
Place peanut butter into a piping bag and pipe in a swirling motion on top of unbaked batter
Swirl peanut butter into batter with a butter knife
Bake according to original brownie instructions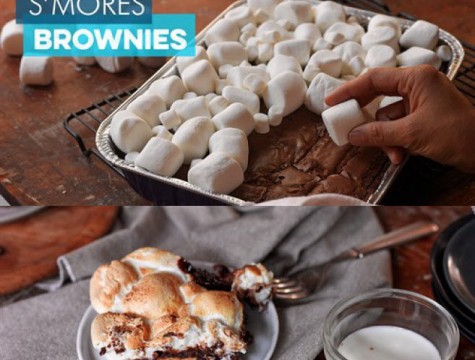 S'MORES BROWNIES
A summer taste that can be enjoyed year 'round, this brownie adds toasted marshmallows for a multi-textural treat
Spread graham cracker crumbs in the bottom of a 9x13 disposable bakeware pan
Pour brownie batter atop graham cracker crumbs
Bake brownies 5 minutes less than original instructions
Remove from oven and top with marshmallows; then bake remaining 5 minutes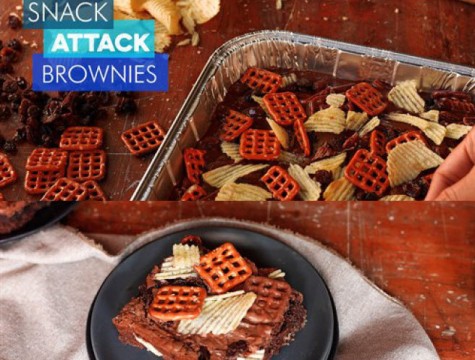 SNACK ATTACK BROWNIES
This sweet and salty combination is sure to cure any craving
Mix crushed pretzels, potato chips and raisins into brownie dough and mix
Pour into a 9x13 disposable bakeware pan and top with a few additional pretzels and potato chips before baking according to original brownie instructions