2022 Chief Grillderness Officer
Reynolds Wrap® is officially on the hunt for its first-ever Chief Grillderness Officer, a dream gig for grill lovers, adventurers and outdoor enthusiasts alike, for a chance to win a HUGE prize!
$10,000
A $10K stipend for your role as our Chief Grillderness Officer.
RV
A means of transportation and lodging to take you to a few national or state parks of your choosing.
Gear
Grill, cooler, two folding chairs and plenty of Reynolds Wrap® Heavy Duty Foil for the trip.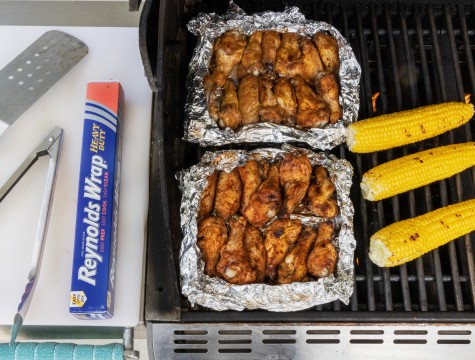 How to Enter
Review our Official Rules
Click "Apply" to Email Your Submission
Apply from now to August 4th, 2022
Chief Grillderness Officer Responsibilities
Bring your best camping companion and visit the national or state parks of your choosing.
Grill out in some of the most picturesque spots the nation has to offer.
Document your journey (and epic grilled meals) through images and video content to live on social.
Tell Us
About your dream camping trip and why you would be the perfect Chief Grillderness Officer
Include
Your favorite meal to grill while enjoying the great outdoors.
Bonus
Submit a photo of your favorite camping meal.