Thanksgiving Turkey Tips & FAQs
We've compiled our best turkey cooking and roasting tips to help you have a tasty Thanksgiving filled with lots of tender, juicy turkey.
We're Here to Help!
We're here to answer your questions on how to get tender and juicy turkey that your family will love this Thanksgiving. Here's how you can contact us:
Normal Hours: Monday-Friday, 9am-4pm EST
Thanksgiving Hours: Thanksgiving Eve (Wednesday 11/23): 9am-4:30pm EST. Not available Thanksgiving day (Thursday) or Friday, Saturday or Sunday following Thanksgiving.
Turkey Cooking Tips
We're here to help you decide on the best cooking method for your holiday and will walk you through how to get tender and juicy turkey. There are three methods to choose from: Foil Tent, Foil Wrap or Oven Bag. We recommend that you place your turkey in a Reynolds Kitchens Roasting Pan no matter which method you choose.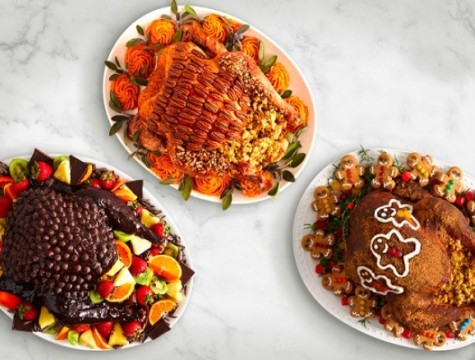 LOOKING FOR RECIPES?
Look no further! We have our best Thanksgiving recipes saved for you here in our Easy Thanksgiving Recipes collection.
If you're wanting to try something new this year, check out our new Dessert Turkeys!